Summit Argo Violent Crime Defense Attorney
Being accused of committing a violent crime, regardless of its severity, is not something you should disregard because it can change your life for the worse if you are found guilty. You need an experienced and trustworthy criminal defense attorney that can defend your rights and get the charges dropped. In Summit Argo, Chicago Criminal Defense Attorneys is the firm to reach out to!
If you are not familiar with the criminal process in Summit Argo, it can be hard to keep up with the events and prevent you from defending yourself properly. With this in mind, you should not speak to the police without the presence of your lawyers. If you are about to speak to the police, you should be able to request your lawyer's presence. You are not obligated to give information to the police when in custody, no matter what they say to you or whether you are guilty or innocent of the crime.
Chicago Criminal Defense Attorneys is a trusted Summit Argo, IL criminal defense law firm, ready to provide legal support and defend your rights in court regardless of the crime you are accused of. When you reach out to us, one of our violent crime defense lawyers will be assigned to check your case and guide you through. We will also make sure that you are prepared and a strong defense is created to protect your rights, as well as get the best results.
We are committed to helping you protect your freedom and rights, and providing you with the legal assistance necessary to help you understand your case.
Call Chicago Criminal Defense Attorneys at (312) 634-6529 for your Free Consultation with a Summit Argo Violent Crime Defense Attorney!
Potential Consequences of Violent Crimes
There are many crimes listed in the Illinois Compiled Statutes (ILCS) that are considered violent in nature, and anyone who commits these crimes is subjected to harsh punishments, including life imprisonment. For less severe violent crimes, probation, fines, and a short jail sentence can be ordered. Negotiations between your defense team and the prosecutors can determine your sentence or the judge during the trial if the case is a felony.
Should you be found guilty and finish your sentence, the conviction will be a black mark on your record and make it difficult for you to hold a job, vote, carry a weapon, or even gain custody of your child. Relationships can be strained as well, especially if you are ordered to serve time in prison. It will take a long time before people trust you again.
Some of the violent crime charges that you can face in Summit Argo include:
– Arson
– Domestic Violence
– Assault or Battery
– Robbery,
– Murder/Homicide
– Coercion
If you find yourself being accused of committing any violent crime or you are facing charges, reach out to us at Chicago Criminal Defense Attorneys. Our Summit Argo criminal lawyers will make the entire process easy to understand, while at the same time, mounting a solid defense that can help you get back to normal.
Domestic Violence Charges
Under 750 ILCS/60, domestic violence is described as a specific act or abuse done by someone to a certain person. The victim could either be their spouse, ex-spouse, parents, children, step-children, someone they had a previous relationship with, or a disabled individual and their caretaker. Abuse can be in the form of harassment, forceful interference, shoving, coercion, threatening, or murder.
Penalties for Domestic Violence
The penalties for domestic violence cases in the state of Illinois are listed in 720 ILCS 5/12-3.2 et seq. Domestic battery or violence is considered a Class A misdemeanor and punishable by up to a year in jail, probation, and a fine amounting to $2,500.
If certain conditions are met, such as murder, aggravated battery, criminal sexual assault, and kidnapping, domestic battery is elevated to a Class 4 felony. If the accused has one or two more convictions for domestic battery, the charge will be considered a Class 4 felony. In this regard, the punishment will be a 1 to 3-year imprisonment and a fine of up to $25,000.
If the accused has three prior convictions of domestic battery, it will be a Class 3 felony that has a punishment of 2 to 5 years imprisonment and a fine up to $25,000. The conviction will become 3 to 7 years imprisonment and a $25,000 fine if the domestic battery charge is considered a Class 2 felony because the accused has four or more prior convictions of domestic battery.
If the accused is convicted of aggravated domestic battery, a mandatory jail time of 60 consecutive days or more will be ordered. For additional domestic battery convictions, the accused will be required to at least complete 72 hours of imprisonment, and it cannot be waived through probation or by suspension.
For domestic violence cases involving a minor, the defendant must serve 300 hours of community service or a ten-day jail sentence. In some cases, judges may order both jail time and community service. The accused may also be required to pay for the cost of counseling for the child if needed after the incident.
Call Chicago Criminal Defense Attorneys at (312) 634-6529 for your Free Consultation with a Summit Argo Violent Crime Defense Attorney!
Criminal Law Defenses
When you are charged with a crime, there are a lot of possible defenses that can be used to clear your name or reduce your sentence. However, it is important that you discuss these options with a criminal law attorney, who can explain how each defense works and which one works best for you. In criminal charges, you can either go on a full defense where you will fight for your innocence or admit your guilt to get a lighter sentence.
Down below are some of the defenses that can be exercised for your case:
Innocence

Constitutional Violations

Insanity

Self-Defense

Defense-Of-Others

Involuntary Intoxication

Mistake of Fact/ Mistake of Law

Duress/ Coercion

Necessity

Statute of Limitations
If you are suspected of having committed a violent crime, you need to act immediately before you end up with a sentence that you do not deserve. Let our Summit Argo violent crime defense attorneys at Chicago Criminal Defense Attorneys check your case and defend you in court.
Call Chicago Criminal Defense Attorneys at (312) 634-6529 for your Free Consultation with a Summit Argo Violent Crime Defense Attorney!
The Criminal Defense Process
If you are accused of committing a misdemeanor or felony in Summit Argo, the criminal justice process will immediately begin. It is important that you are able to keep up with the process in order to protect yourself and your rights better.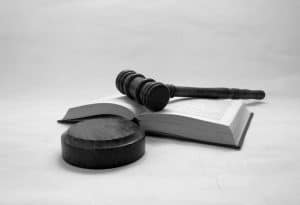 Depending on the crime committed and its severity, you may be released with a citation and required to appear in court. However, you may also be taken immediately into custody in Cook County Jail as the case is being reviewed in court. The length of your stay in jail varies unless you are able to pay a bond if it is allowed and when the arraignment is scheduled. It is highly likely that you will be prosecuted in the Circuit Court for Cook County if you have committed a criminal crime in Summit Argo.
Here is a quick guide on the criminal defense process in Summit Argo:
While not all criminal charges will require this step, complaints will need to be filed before the police start their investigation. A complainant simply has to go to the police and file a complaint. Meanwhile, if a police officer is a witness to the crime committed, they can immediately proceed to the next step: investigation.
Depending on the crime committed, the investigation process can vary in length and can involve numerous agencies in reviewing the evidence. Interviews with witnesses will also be done, and a grand jury subpoena may be required for white-collar crimes and other complex crimes.
If the evidence discovered during the investigation shows that you have committed a crime, an arrest warrant will be issued by a judge. A search warrant may also be ordered if there is probable cause that you possess any contraband on your property.
When you are arrested, you can either be taken to jail immediately for processing, or you will receive a citation. The citation will indicate when you are expected to appear for arraignment. If you are taken into custody, you will be fingerprinted, photographed, and interviewed. You will then be brought to the Circuit Court for Cook County where a bond hearing will take place to determine if you are eligible for a bond or not. If you are eligible for a bond, the amount will be determined during the hearing.
You can also receive an I-Bond, which means that you don't need to post bail to be released.
During the arraignment proceedings, the charges will be read, and the prosecution can request that you are held in custody pending the trial. If you are a flight risk, a danger to the community, or under probation, you may be considered for pretrial detention.
If you are placed in custody before trial, there may be a cash bond that will be added with your detention or D-Bond. If you pay the bond, you will be released, but you will still be monitored by the Pretrial Services. You will also need to follow release conditions such as drug testing, GPS ankle monitoring, mental health treatment, or weekly reporting.
After the arraignment, you will be facing the assigned judge for your case, which can take place in one of the six branch courts in and around Cook County. Your attendance is a must for all of the hearings that will be scheduled. If you are unable to attend, you will be served a bench warrant, and your release may be revoked. The prosecutor can also use your non-attendance to charge you with additional penalties.
During the status hearing, the prosecution can place a plea offer or a diversion offer in the form of deferred prosecution. A deferred prosecution means that you will be required to complete a pretrial intervention program in the form of community service, drug treatment, or medication for the case to be dropped. Meanwhile, a plea offer is an offer made between the prosecution and your defense team. If you agree to plead guilty, concessions will be offered by the prosecution in order for you to get a lenient sentence and certain points of the case dismissed.
Before the trial takes place, your Summit Argo violent crime defense attorney will conduct its own investigations and interviews in order to create the right defense strategy that they will use in your defense in court. They will also file motions to prevent evidence from being used or a statement from an interviewed witness or police.
The trial will then start with the opening statements, which will give an overview of what the jury and the judge can expect during their direct examinations. Cross-examinations by your defense team will happen after the prosecution has finished with their presentation. Your defense team will also call its own witnesses, which the prosecution can cross-examine. If needed, you will be asked to testify to support your defense. If you did not agree to testify, the judge will tell the jury that your decision should not influence their stance on the case.
Once both sides have presented their arguments, the prosecution can argue for the best sentence and point out your past criminal history if you have one or not. The defense will also argue for its own position about the sentence and provide its own evidence to prove its position. The judge and jury will then deliberate and provide their verdict.
Considering that each case is different, it is important that you are prepared for the trial and that you have a great legal team who can guide and protect you. No matter what kind of violent crime is charged, our experienced Summit Argo, IL criminal attorneys are ready to mount a strong defense and get your name cleared in court.
Get a Free Consultation!
If you find yourself facing charges related to violent crimes, you need to make sure that you are defended by a talented and experienced criminal defense team who can help you understand the charges and the court proceedings. They must also be able to create the defense that will clear your name and reputation, then aggressively push for it in court.
As your trusted Summit Argo criminal defense attorneys, Chicago Criminal Defense Attorneys will actively assist you throughout the case to make it easier to understand while creating a strong defense that will get the case overturned or reduce the penalties. We will use our experience and skills to win the case in your favor and get the justice you deserve.
Contact our Summit Argo, IL criminal law firm today, and we will be on hand to defend your rights in court.
Call Chicago Criminal Defense Attorneys at (312) 634-6529 for your Free Consultation with a Summit Argo Violent Crime Defense Attorney!