Oak Lawn Assault Lawyer
When you are accused of threatening or committing injury to another person, you may find yourself facing assault charges that may either be a misdemeanor or felony charge. Much like other criminal charges, an assault has harsh penalties, and you will need a talented Oak Lawn assault lawyer who can prevent these penalties from stacking up, as well as create a strong defense to clear your name.
The Oak Lawn, IL criminal law firm Chicago Criminal Defense Attorneys can help you face these charges head-on and make sure that you have a defense team that will work committedly to protect your rights and freedom. Assault charges can be filed against a person even if there is no injury on the part of the victim. If found guilty, you can face huge fines, several years in prison, or even probation, alongside a long community service. Our lawyers will assess your circumstances and build the right defense that we believe will be effective in resolving your case in the best possible way.
Whether you are charged with simple assault or an aggravated assault or have previous offenses that may affect your defense, Chicago Criminal Defense Attorneys is ready to assist. We also promise that you will be able to follow through with the case and have a compassionate team that will do its best to fight for the best outcome possible.
Call Chicago Criminal Defense Attorneys at (312) 634-6529 for your Free Consultation with a Oak Lawn Assault Lawyer!
Comprehensive Assault Defense
Chicago Criminal Defense Attorneys can assist with any type of criminal case regardless of its severity and attached charges or penalties.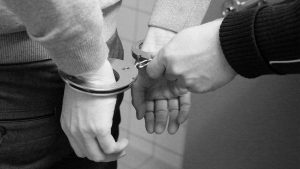 Assault, for example, can be attached to other criminal charges, such as DUI, robbery, and even disorderly conduct. Whichever situation you find yourself in, you need a legal team who can guide you through the case and get a favorable resolution.
We can represent you during the following assault charges:
Simple assault and battery

Aggravated assault

Resisting arrest

Assault with a deadly weapon

Bar fighting

Armed robbery

Criminal assault

Criminal battery

Domestic assault

Sexual assault
We guarantee that when you reach out to us, we will personalize our defense to suit your criminal case no matter how heavy the charges are against you. Chicago Criminal Defense Attorneys is dedicated to providing you with the legal assistance you need at any given time and fighting for your rights.
Legal Counsel and Assault Defense
Assault is defined under Illinois Compiled Statutes (ILCS) (720 ILCS 5/12-1), and it states that a person is guilty of assault if they have knowingly acted in a way that they are creating fear of battery to their victim. The perpetrator must also act without any authority.
Meanwhile, aggravated assault – under 720 ILCS 5/12-2 – occurs when the following conditions are met:
Location of the crime – The crime happened either at a public property, place of amusement or accommodation, religious place, or a sports venue.

Victim – The victim should either be a disabled or elderly person or someone who is working as a teacher, police, first responder, sports coach, transit worker, or a government employee.

Use of a deadly weapon – If a deadly weapon or a motor vehicle was used for the crime, a mask was used to conceal their identity, or knowingly recorded the offense, it will qualify as grounds to see it as an aggravated assault.
Assault and aggravated assault cases are heard at the Circuit Courts for Cook County if the crime was committed in Oak Lawn. Each case will have a different conviction, even if it is only for a simple assault where the victim did not get any injuries from the assault. The prosecution can simply argue that you have committed the crime to put the victim in a situation where they would fear being injured by your hand or if you have touched them with the intent to insult or provoke them.
If any injuries were sustained during your altercation, evidence might be provided to prove that you have done it knowingly and intentionally.
Whether you are facing a simple misdemeanor or a felony due to assault, whether you are innocent or not, our experienced Oak Lawn assault lawyer is ready to defend your rights and get the case resolved in the most favorable way possible in your case.
Penalties for Assault in Oak Lawn, IL
If you find yourself facing an assault charge, it is crucial that you have an experienced defense attorney from the moment you are accused of the crime. Without a defense attorney on hand to guide and defend you, you may find yourself facing harsh penalties that will definitely affect your life forever.
In the ILCS 12-1, the standard punishment for assault is a Class C misdemeanor. If convicted, the maximum penalty can include a one-month jail sentence and a $1,500. However, it is also possible that the courts may order a 24-month probation sentence depending on their assessment. Furthermore, assault penalties also include mandatory community service of around 30 hours to 120 hours.
If the case is aggravated assault, Section 12-2 indicates that the punishment will be a Class A misdemeanor. If one is convicted for the case, they will face a 364 day-imprisonment and a $2,500 criminal fine. If the judge deems it, 24-month probation will be made available for consideration. Aggravated assault can go up to a Class 4 felony if certain situations are met, such as the possession and use of a firearm. The penalty, if found guilty, will include one to three years in prison and a fine of up to $25,000. Probation of up to 30 months may also be added.
An aggravated assault case can be considered a Class 3 felony if a motor vehicle of any type is used to cause fear or a firearm is discharged from a motor vehicle. If found guilty, the penalty can include a 2 to 5-year imprisonment and a $25,000 fine. Depending on the background of the accused, 30-month probation is put to the table.
At Chicago Criminal Defense Attorneys, our experienced Oak Lawn, IL assault lawyers will negotiate aggressively to get your charges reduced and save you from the harshest penalties. Let us know what happened, and we'll build the case for you.
Trusted Oak Lawn Assault Defense Attorney
When dealing with assault and other types of criminal charges, time is of the essence because the longer you delay seeking legal support, the more likely you will end up with charges that you shouldn't be dealing with in the first place.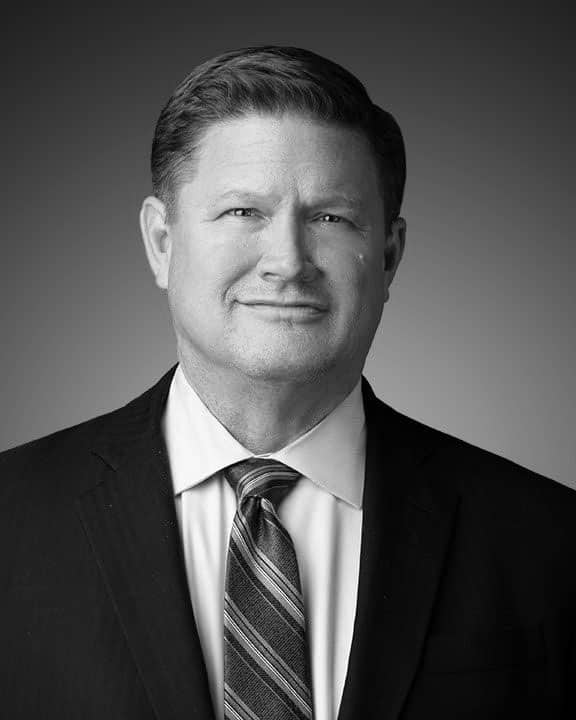 Chicago Criminal Defense Attorneys has dedicated time and effort to create a strong legal team who can handle any case and create the corresponding defense that will effectively get the ideal result you are hoping for in your case. Our lawyers specialize in both state and federal criminal law, which allows us to represent clients facing criminal charges like assault. When we handle your case, you are guaranteed that we will do our utmost best to fight for your rights, and each decision we make will be made in accordance with the outcome you wish to reach and protect your rights and interests.
When you reach out to us for your assault case, you will be assigned to a Oak Lawn assault lawyer who will review your case and determine the best defense that can resolve it in the best possible way. We will use tried and tested defense strategies to personalize the defense to match your case and prepare you for the case. Our lawyers will also sit down with you to learn everything about you so that we can determine other points which may be used against you during the trial.
Whenever you need an aggressive and compassionate legal team to be on your side and get your name and reputation cleared from all charges pointed against you, Chicago Criminal Defense Attorneys is ready to serve.
Let's Talk – Free Consultation
No matter what type of assault case is filed against you, Chicago Criminal Defense Attorneys is ready to help you understand it and mount a strong defense to clear your name. We will use our experience, legal knowledge, and skill to defend your rights whether you are innocent or not. Our criminal defense team will do its best to get the best resolution for the case and make sure you are prepared for the trial and its result.
Learn more about our criminal legal services at Chicago Criminal Defense Attorneys through our free consultation service. We look forward to hearing from you soon.
Call Chicago Criminal Defense Attorneys at (312) 634-6529 for your Free Consultation with a Oak Lawn Assault Lawyer!